Welcome to Gate City Corvette Club!
Spring Fling 2022 Announcement!
The club is pleased to announce that Spring Fling 2022 is scheduled for May 29, 2022 at Anheuser-Busch in Merrimack, NH.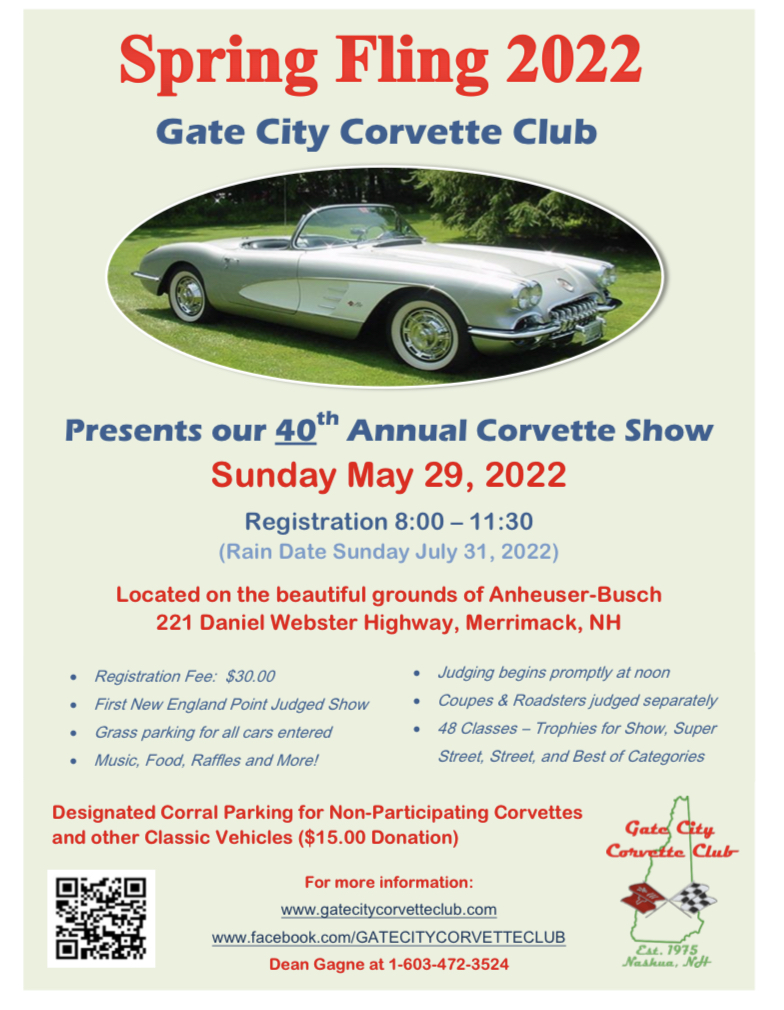 For more information visit our Spring Fling page.
Please take a look at our GCCC News section for updates from the club or other interesting club related news. To view our and other sponsors upcoming events, use our Event Calendar. If you're interested in learning more about the club, the About and Membership Information pages provide details about the club and what it takes to join us! If you have questions, you can drop us a message on our Facebook Page.
Members, to view the restricted and password protected content, follow this link: Member Content.
Special thanks to MacMulkin Chevrolet, the official sponsor of Gate City Corvette Club!